Home
Hospital­­ization
Services
Home Hospitalization in Oklahoma City
My Home Hospital offers an innovative way to deliver high-quality, hospital-level care at home. Our home hospitalization services allow patients to rest and recover in familiar surroundings with compassionate care, attention, and around-the-clock monitoring by a team of healthcare providers.
With various levels of care, patients have the option to enjoy a clean home, prepared meals, and additional services to help ensure their environment accommodates optimal healing.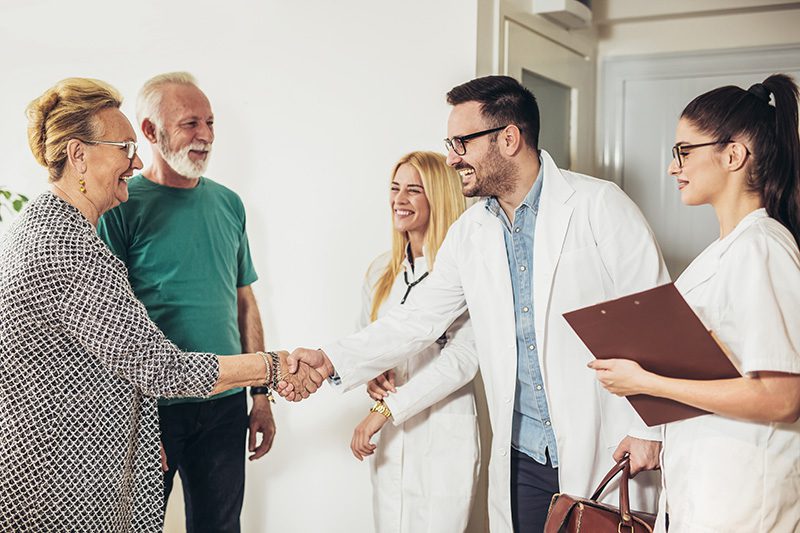 Like in a traditional hospital setting, patients receive attentive care from an entire healthcare team, including a doctor, nurse, nurse practitioner, physician assistant, and paramedic. My Home Health patients are also equipped with around-the-clock, ICU-level monitoring equipment throughout their home to assure their safety and expedite immediate care when necessary.
Current health data indicated improved outcomes for home hospitalization patients vs. traditional hospitalization.
(CurrentHealth.com)
Reduction in Hospital Readmissions
Reduction in Hospital Length of Stay
Home Hospitalization Conditions We Treat
My Home Hospital provides a broad range of home hospitalization services. Our medical providers are efficient, professional, and bring years of experience in the treatment of:
Infections
Sepsis
Pulmonary Embolism
Asthma
COPD
Hypertension
Acute Urinary Retention
Deep Vein Thrombosis
Request Urgent
Care Services
Request Home
Hospital­ization Care